Top Access Control Systems In Utah
Being able to go with a refined, well-regarded security system is a must in Bountiful. It is important to go with a team that has done this in the past and is well aware of how the security system needs to work as soon as it is set up.
At Utah Access Control, we are committed to delivering premium solutions and will not overlook what is required to keep you happy.
The system is going to be fully personalized down to the last detail and is going to deliver consistent results in securing the area. This is what matters to those who want the best.
Track Employee Attendance
For those who are going to be setting up an access control system on-site, it's important to look at how it will help track attendance. This makes a real difference for those who want to get a better read on where the access control system is going to be installed and how it will optimize the business.
This does matter to those who are dealing with several employees at once and want to make sure they are aware of who is coming and who is going.
Enhanced Workplace Safety
Workplace safety is essential in this day and age. There is nothing more important than being able to rely on a solution where workplace safety is not going to be compromised.
When this is the requirement, clients will want to set up an on-site solution that will deliver continued protection as soon as it is in place.
This is what matters to those who are going to be dealing with several people at once and want to keep tabs on who is where.
This is going to add another layer of protection and it will continue to work in the background as soon as it is set up.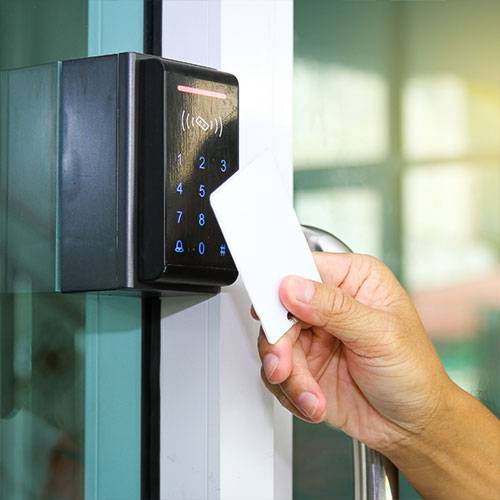 Being able to regulate who is coming in and out of a specific area is important. Each setup is going to be different when it comes to overall access control and making sure it lasts as long as it needs to.
This is why Utah Access Control takes pride in the work we do and offer comprehensive access control systems. This allows clients to learn more about how people will come in and out of their area.
This is the type of solution that can secure the area instantly.
Utah Access Control offers a comprehensive selection of security systems to help navigate access-related concerns on a property. Each setup is going to be unique as to how it will be installed and where it is going to go on the property. Our team will take the time to go through these details to better understand what the right strategy is. This is what makes us the best at what we do as we are not going to overlook key details in personalizing the system.
You are going to gain access to a refined security system that will last a long time and deliver ample results.
Visitor ID System
It is one thing to manage those who are going to be in the area several times a week and another for those who are new to the site. This is not good as it can become difficult to figure out who is coming and why they are there. This is not going to be an issue when a visitor ID can be put together for them. It will provide peace of mind and that is what our system can do for you.
Access control is all about real-time usability and that is what you are going to get with our solutions.
Cost-Effective
It is important to only go with an access control system that will work well and is going to be budget-friendly at the same time. You are going to feel in control of how things are done and it is not going to be too expensive. This is what will make all the difference for those who want to feel safe about the direction they are going in and how it turns out. Look into this if you want to save money and make sure things turn out as you want them to.
Notifications
Being able to receive notifications on the go is great. It is one of the benefits of choosing our solutions because we take the time to look into offering new-age advancements. This includes getting notifications and/or alerts along the way whenever you need them. This is another layer of protection where you are also going to get a read on what is going on.
For those who are dealing with sensitive information or assets on-site, it is important to have multiple layers of security.
This is where the notifications do help and they are going to be immediate too. This is great for those who want comprehensive protection.
Different Types of Entry Methods
It is important to have different entry methods to choose from depending on how you are going to want the access control system to function. Each situation is going to be unique and you will want to take a look at the different choices to see what works for you.
In general, we are going to offer different options such as key fob entry, proximity chips or cards, biometric keys, and/or mobile phone access.
It is up to you as to what will work for the property and how you want to offer access to the area. It can be customized for your needs.
For those who want to go with the best setup in Bountiful UT, it's best to look at Utah Access Control. We are a one-stop service provider with years of experience in assisting clients with their security needs. This includes coming up with a refined plan of what is going to be included, how it is going to be set up, and what is required for it to last a long time. To get started, take the time to reach out to Utah Access Control.
Get A Free Online Quote In Under 24 Hours
Call Or Text For a Free Quote