Spanish Fork Access Control Installation & Repair Services Near You
Do you currently operate a business in Spanish Fork? If you do, improving your security measures is very important. An easy way to accomplish this is to install an access control system. For businesses that already have one in place, you may want to verify that it is working properly. Even if you have known problems, it's important to have an experienced company out to evaluate the entire system. Our business, Utah Access Control, can provide you with all of these services and more. Here is an overview of our services and why you can trust our business for security system installations and repairs.
How An Access Control System Can Help Your Business
When you have an access control system at your place of business, this allows you to monitor what is happening inside. Certain areas of your company may only be accessible to particular individuals throughout the year.
By granting access to only those that need to be in certain locations, you can minimize potential problems that can arise. It also makes it easy to grant access to the building itself by providing keypad or key card access.
What If Your Access Control System Needs To Be Repaired?
The age of your access control system may affect how well it functions. If it is a new install, it will likely function for many years to come. However, older systems may either fall into disrepair or will need to be improved upon. As your company expands, and different areas of your business need to be protected, these systems can do that for you. Our company is able to repair these systems, and do so promptly for those in the Spanish Fork area. We can also install and repair many other types of available security systems.
CCTV And Video Surveillance Security Systems
Closed-circuit television security systems have been around for many decades. This allows a business owner to visually monitor their entire place of business from one central location. These are very similar to video surveillance systems. The primary difference is in the way that the video information is collected. For CCTV cameras, the imagery is sent from your place of business to a central location where it can be monitored. IP networks will be needed for video surveillance systems to function. If you have the bandwidth, and a computer network already established, you may want to choose video surveillance as your primary way of monitoring your facility.
The Benefits Of Installing An Intercom System
An intercom system can provide a helpful way of communicating at a distance. For example, if someone at a point of entry is having problems entering your facility, you can speak with them directly. Likewise, visitors coming to your place of business can request access through the intercom system. You can simply provide them with a code to enter, for open the door remotely to let them in. If there are intruders, the intercom system will help you communicate with these individuals. These are often best suited for security systems that use an alarm system as well.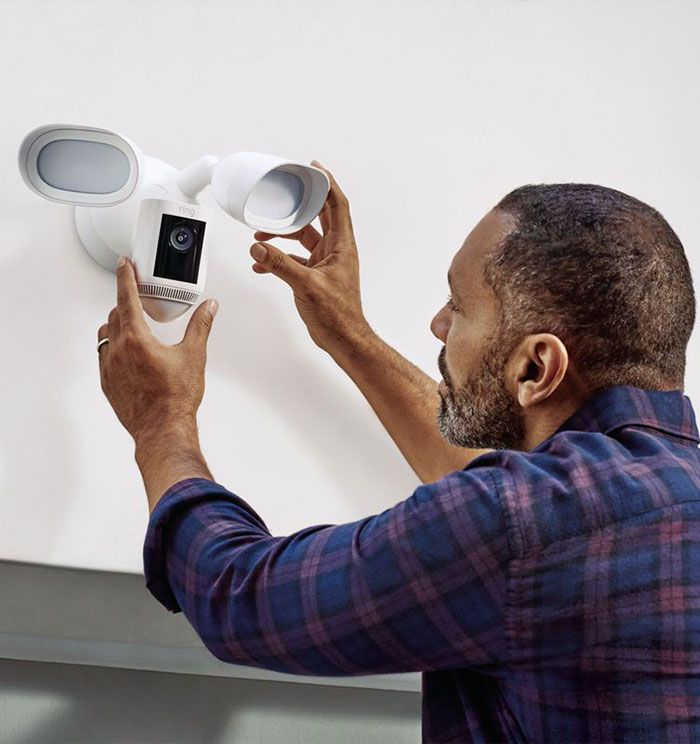 Why Every Business Should Have An Alarm System
Alarm systems should be in place, and fully functional, at every place of business. These are helpful in alerting you, and the proper authorities, of unwanted intruders. These can be triggered through sensors on windows and doors. You may also see intruders on your CCTV cameras, or video surveillance cameras, which will prompt you to sound the alarm. Just hearing the noise produced by these systems will often cause those trying to enter your place of business to run before the authorities arrived.
Keypad Access Installations And Repairs
The most common problem with access control systems often revolves around the physical components. One of the most problematic components of these systems is the key card or keypad access panels. If functioning properly, a card can be inserted, or a number will be entered in, granting people access to your facility. These can also be placed on every door that leads to specific areas of your building. When they are not functioning properly, people may not be able to go to locations where they are needed. Our company, Utah Access Control, employs fully certified experts that can install and repair these systems.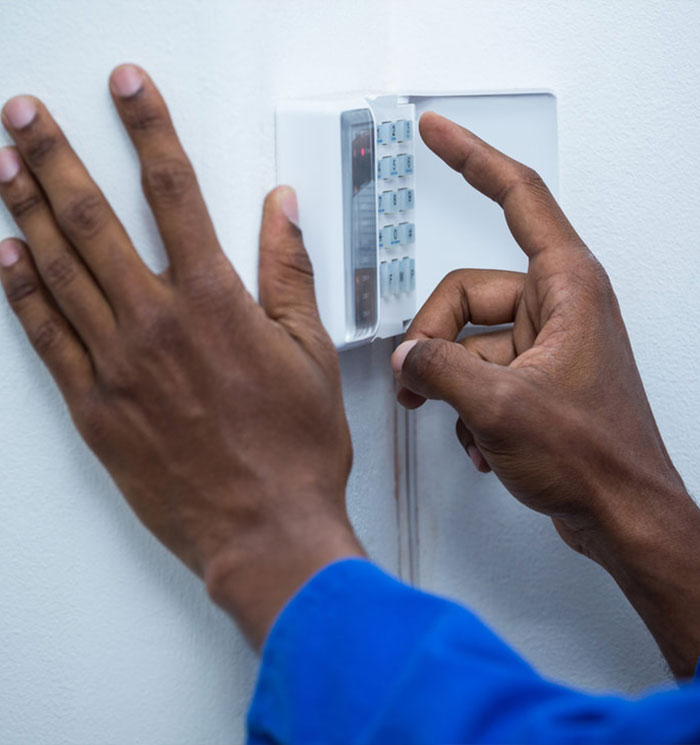 Top Reasons To Work With Our Business
Businesses that are in the Spanish Fork area can contact our business for any type of help. If you have an access control system that is not functioning properly, we can dispatch workers to your location. After we have assessed the problem, we can provide you with an estimate on the total cost of repairs. The same is true for businesses that need to have access control systems installed. Our workers are fully certified, bonded, insured, and licensed to provide these services in Utah. For over 15 years, we have served many communities throughout the state and built a good reputation. The cost of using our services is very reasonable. This is true for installations and repairs. We are also able to work with your schedule, even if you have very little time to have this work done now or in the future.
Installing an access control system would be a positive step toward improving security systems at your place of business. If you have one that is not functioning properly, we can help you repair it. For businesses that need additional security measures installed, we can also assist these companies. This may include the installation of a new alarm system, video surveillance system, or an intercom system. By contacting our business today, we can schedule a representative to come to your location. From full installations to repairs, you can trust us to provide you with reliable and affordable services.
Get A Free Online Quote In Under 24 Hours
Call Or Text For a Free Quote